So we heard there was a protest at the Federal Reserve in San Francisco over the Wall Street Bailout plan and we decided to go participate.

We decided 9/11 truth was relevant to this protest since TRILLIONS have been wasted on the war on terror, which is one of the reasons the economy and the country are falling apart.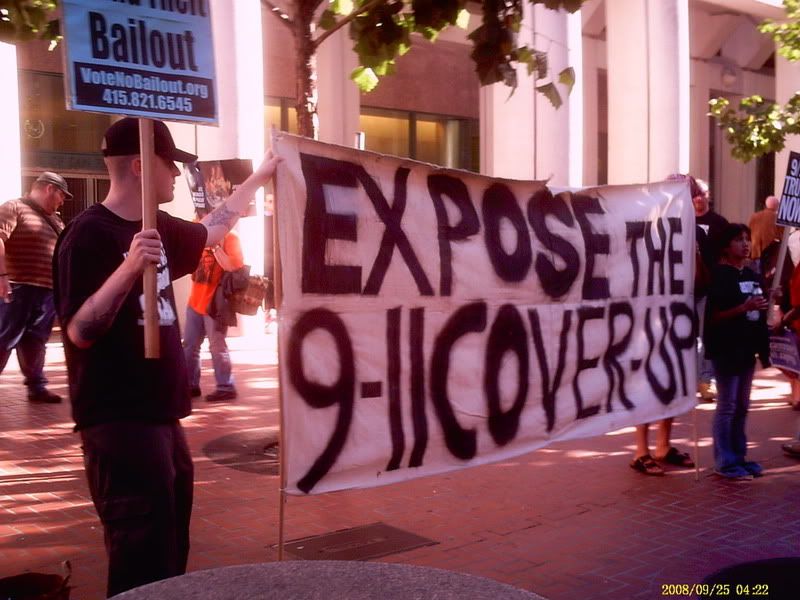 We had several people complain about our banner. One said it was too big, and it made it look like the protest was all about 9/11. We said that wasn't our fault: the other protesters should have had bigger stuff. Another said that 9/11 truth wasn't relevant to this issue, and we explained to him why it was indeed relevant. We also pointed out that there were protesters there holding signs endorsing political candidates, as well as protesters handing out Revolutionary Communist newspapers and waving red flags. We told him that if he was going to complain about our message being divisive or off-topic, then he should go and complain to pretty much everyone else that was there.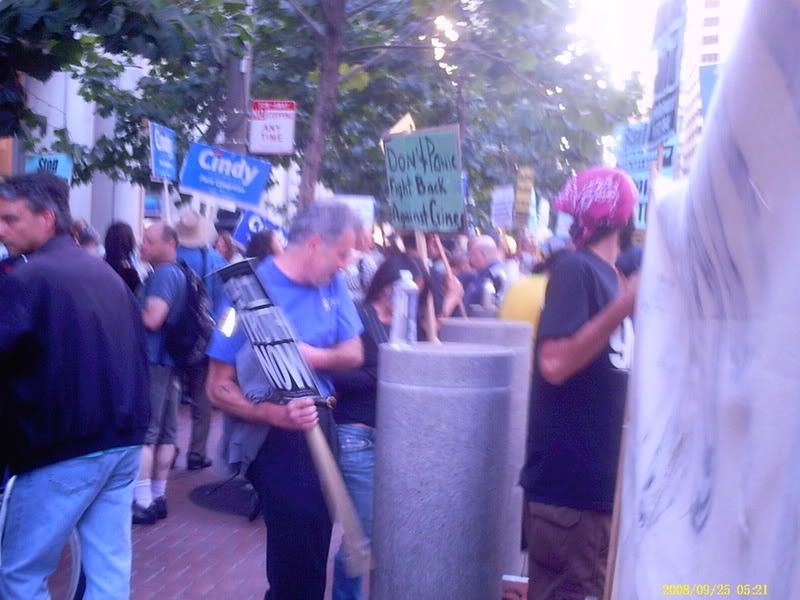 A lot of people showed up, including activists from A.N.S.W.E.R. Coalition, Code Pink, World Can't Wait: Drive Out the Bush Regime, the RCP, and Ralph Nader and Cindy Sheehan's campaigns. There were probably about 100-200 people. I'd say it was a decent action.