We wanted to have an action right after the election to remind people that holding an 'election' and putting another puppet in power doesn't solve anything. We still have a murderous corporate world order to worry about, as well as the fact that our own government commits atrocious acts of terrorism against its own 'citizens' as it pleases. Any politician the system offers us is there to keep things the way they are-not to change anything. People however seem to be mesmerized by Barack Obama. They are really buying into this notion of 'change', which is very frightening. This kind of cult worship we're seeing is in no way rational. It's a sign of peoples' ignorance. If you take one look at Obama's record you can see whose interests he has in mind, and it's not the interests of the people: The guy voted to extend the patriot act, fund the war, give retroactive immunity to the telecom companies for participating in illegal wiretapping, and to steal a trillion dollars from the US taxpayers to bail out the banks and perpetuate the fraudulant fractional reserve banking system. It appears as though peoples' fondness for Obama is based more on superficial things than substantive ones.




Needless to say, we have all been disgusted with having to put up with all this Obama-Mania all week, so we wanted to do something as soon as the weekend arrived to express our outrage at this zombie trance of false hope that we've seen everyone around us succumb to. Everyone around us got to feel like they were a part of the political process this week by voting, so we wanted to feel the same way. Unfortunately for us, we know the election system is fake, so the only way for us to feel like we're doing anything that might have an effect is for us to engage in grassroots activism.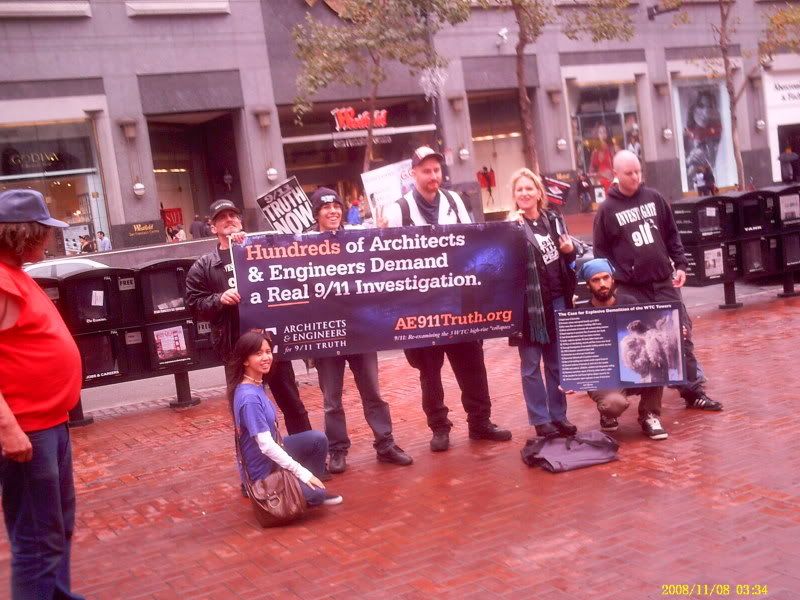 We had a solid action, even though it rained. We handed out some fliers and DVDs, and talked to a lot of people. A couple of our members got on the bullhorn and addressed the crowd for like half an hour very eloquently. A couple of us also hung out in front of the Bank of America and handed people fliers urging them not to bank there, which got them some attention from the bank's security and management.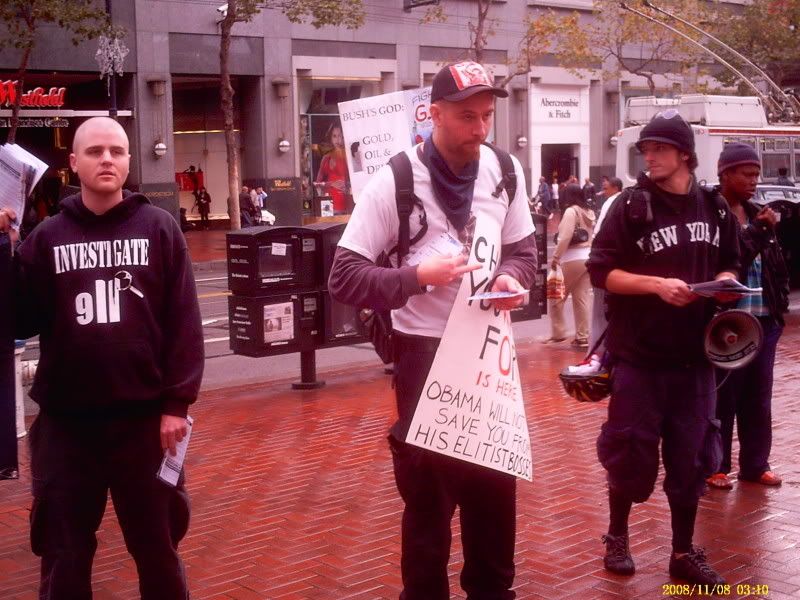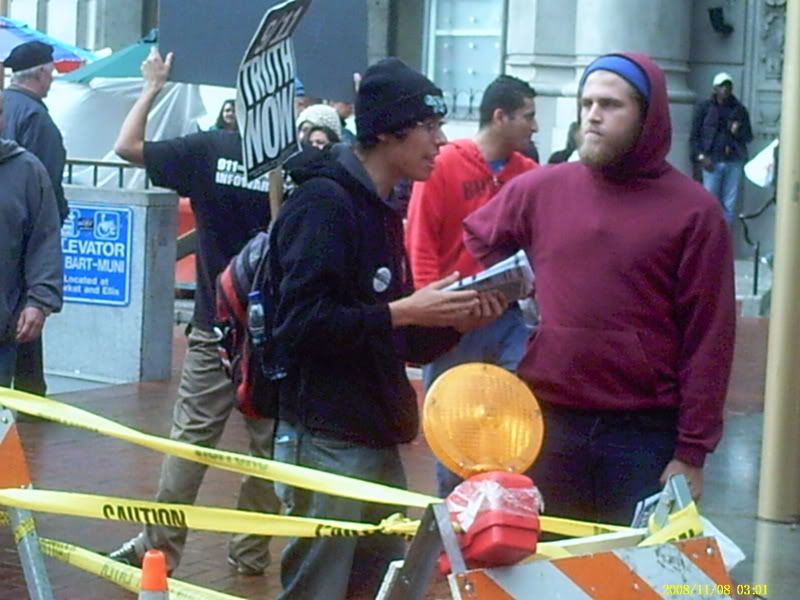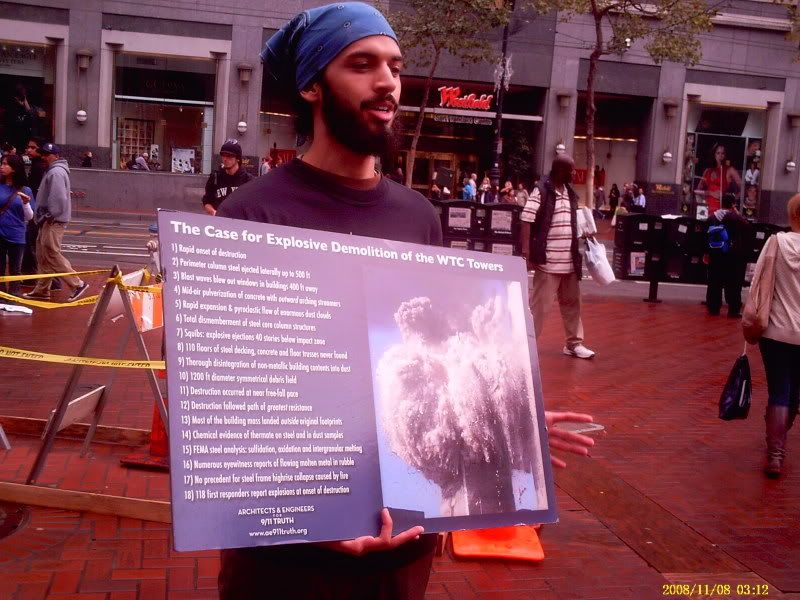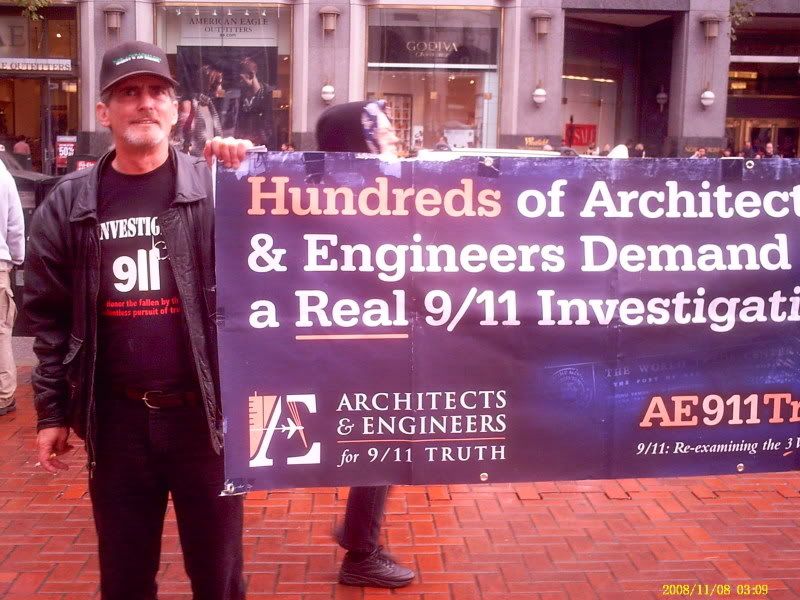 All in all, we were satisfied with our action. It feels good to know that people are still intent on exposing 9/11 even though the Bush regime is on its way out.